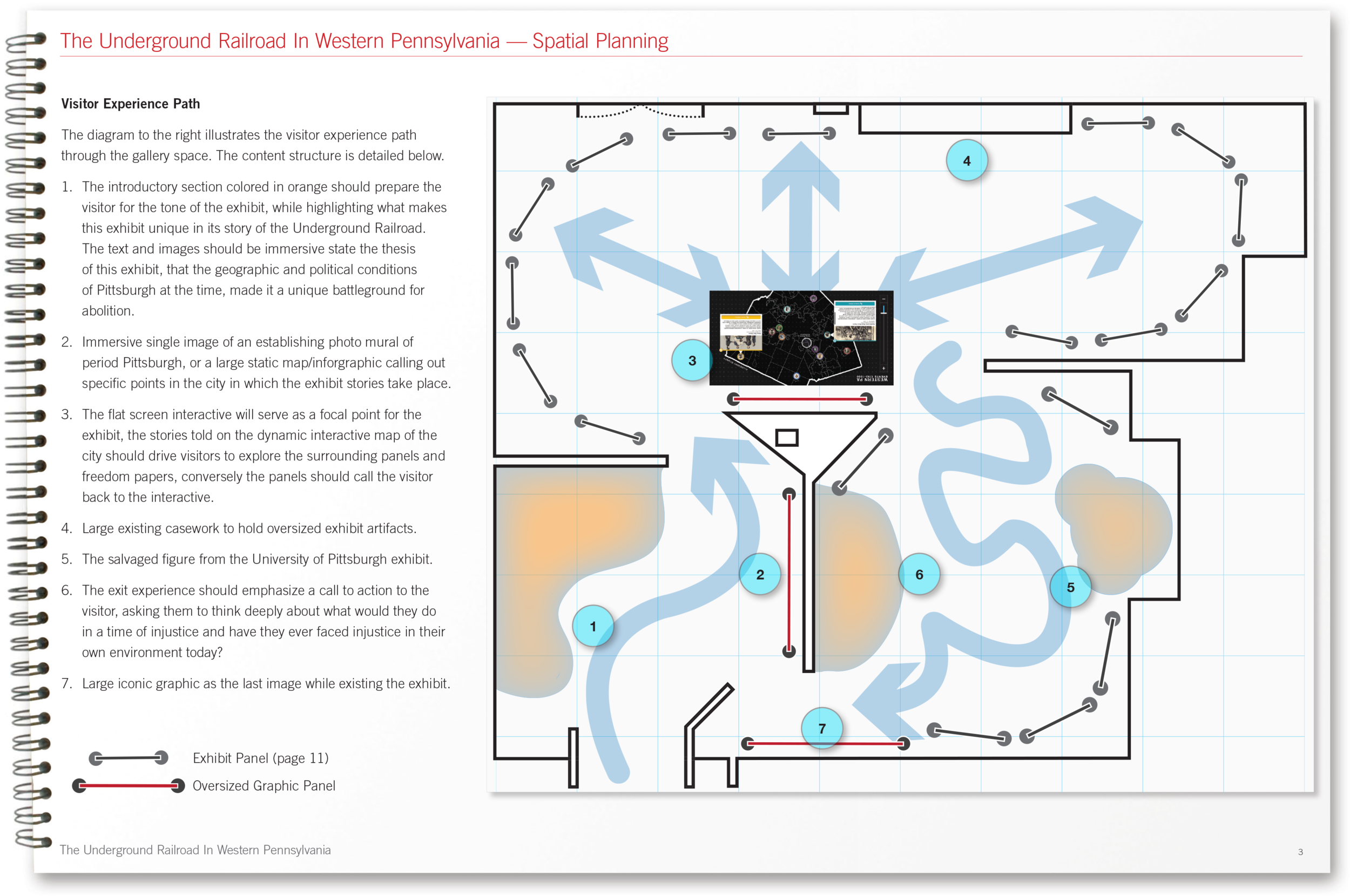 The Underground Railroad Exhibit
How might we Tell the story of Pittsburgh's Pivotal role in the underground railroad?
Context
The History Center's exhibition, From Slavery to Freedom is a long-term exhibit, that highlights the history of the anti-slavery movement, the Underground Railroad, and the impact of 19th century activism on the modern quest for civil and human rights in Pittsburgh.
Concept: Navigating Digital Interactives and Artifacts
This exhibit presented a unique challenge of balancing a center piece table top interactive with a set of "slave papers," extremely important artifacts that document african americans who obtained freedom in Pittsburgh, PA. In addition to branding this exhibit, the above strategy deck contains floor plans and artifact mount designs that would encourage visitors to move between the table top interactive and the artifacts. The table top interactive referencing individual artifacts and encouraging them to view the these papers up close before returning to the center of the exhibit space.
Roles and Responsibilities
Exhibit interaction design and UI visual design.
Art directed exhibit branding and visual system for consistent exhibit look and feel.
Designed exhibit graphics, artifact mounts, and other art assets.
Designed spatial layout and elevation planning.